Terms of Service; Didn't Read
Fiscal Host: Open Source Collective 501(c)(6)
We are a user rights initiative to rate and label website terms & privacy policies, from very good Class A ✔ to very bad Class E ⚠.
Terms of service are often too long to read, but it's important to understand what's in them. Your rights online depend on it! We hope that our ratings can help you get informed about your rights. You can also get the ratings directly in your browser by installing our web browser add-on.
Community
117 members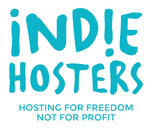 Support us on
Similar Collectives
People who've backed Terms of Service; Didn't Read have also backed these projects...