Zrythm
Fiscal Host: Open Source Collective 501(c)(6)
a highly automated and intuitive digital audio workstation

Zrythm is a cross-platform digital audio workstation designed to be featureful and easy to use.


Features
Limitless automation
Automate almost anything with automation events using straight lines, ramps and curves, or with LFOs and envelopes.


Audio plugins
Complete support for
LV2
and VST2, with experimental support for VST3, AU, SFZ and SF2.
Multi-backend support
Fully
JACK
aware, including support for PipeWire, JACK transport, ALSA, PulseAudio, WASAPI, Windows MME, CoreMidi and CoreAudio.
Chord assistance
Featuring a chord pad for quickly trying out chords in a scale and a chord track to assist with chord progressions.


Liberating
Zrythm is
free software
. Use, study, share and improve it freely.
Multilingual
Available in
multiple languages
including English, French, Spanish, Portuguese, Japanese and German.
Demos
Community
11 members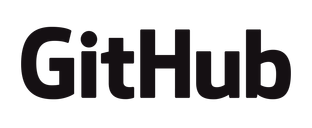 32
donors raised
+
$1,917
in estimated matches
 Support us on
Similar Collectives
People who've backed Zrythm have also backed these projects...